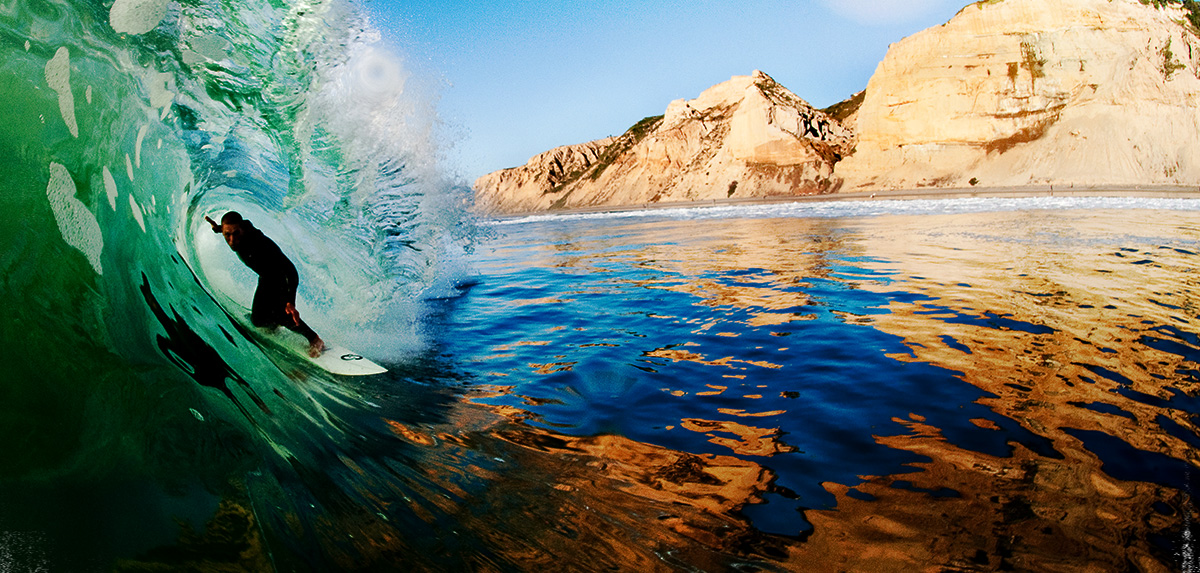 TERMS OF USE
These Terms of Use ("Terms") apply to the websites of Islands Restaurants, LLC ("ISLANDS") located at the URL www.islandsrestaurants.com and www.facebook.com/islandsrestaurants and all pages interconnected with such websites including, without limitation, the home page and all other pages under the same top level domain name and all content thereon (collectively, "Web sites" or "Sites") and to any of the products or services offered on the Web sites ("Services"). We may change the Terms from time to time, so please check back periodically. When you use our Web sites, you accept these Terms, including any changes that we make from time to time. If you do not agree to the Terms, please do not use our Sites or download any materials from our Sites.
Some of the Services may be subject to additional posted conditions and your use of those Services is subject to those conditions. In the event of an inconsistency between these Terms and any additional posted conditions, the provisions of the additional conditions will control. All of the information that we collect from you, such as your e-mail address and related personal information and credit card information, is subject to our privacy policy. Please see our full privacy policy by clicking here www.islandsrestaurants.com/privacy-policy.
ISLANDS may make certain Services available to visitors of the Sites. For example, you may be able to chat with other visitors or post comments. Visitors are solely liable for the user information and other content they post on and through the Sites. Users should be aware that when they voluntarily disclose personal information on or through the public portions of the Sites, that such information is generally accessible to and may be collected and used by others and may result in unsolicited messages from other people. Accordingly, visitors to and users of the Sites are strongly encouraged to exercise caution when providing information about themselves. We reserve the right, for any reason, in our sole discretion to terminate, change, suspend or discontinue any aspect of the Sites, including, but not limited to, content, features or hours of availability. We may also refuse, move, or remove any material you submit, impose limits on certain features of the Sites or restrict your access to part or all of the Sites. You agree that we will not be liable to you or any third party for taking any of these actions.
You agree that you will not use our Web sites or their content to take any of the following actions: (1) defame, abuse, harass, stalk, threaten, or otherwise violate the legal rights of ISLANDS or any other person or entity; (2) publish, post, upload, e-mail, distribute, or disseminate (collectively, "Transmit") any inappropriate, profane, defamatory, infringing, obscene, indecent, or unlawful content; (3) transmit executable programming or corrupted files of any kind, including viruses, spyware, trojan horses, easter eggs or any other similar software or programs that may damage or adversely affect the operation of another person's computer, our Web sites, software or hardware, third party Web sites or telecommunications equipment; (4) falsify or delete any author attributions, legal or other proper notices or proprietary designations or labels of the origin or the source of software posted or contributed content or other material; (5) restrict or inhibit any other user from using and enjoying any public area within our Web sites; (6) collect or store personal information about other end users; (7) interfere with or disrupt our Web sites, servers, or networks; (8) impersonate any person or entity, including, but not limited to, an ISLANDS' representative, or falsely state or otherwise misrepresent your affiliation with a person or entity; (9) forge headers or manipulate identifiers or other data in order to disguise the origin of any content transmitted through our Web sites or to manipulate your presence on our Sites; (10) take any action that imposes an unreasonably or disproportionately large load on our infrastructure; (11) send or post spam or other direct marketing communications or postings; (12) transmit or link to any unsolicited advertising, promotional materials, or any other forms of solicitation or commercial content; (13) post submissions or use the Sites in such a way that damages the image or rights of ISLANDS, other end users, or third parties; (14) transmit information that infringes any trademark, patent, copyright or other intellectual property right of any third party; or (15) engage in any illegal activities.
Use of our Web sites are subject to existing laws and legal process. Nothing contained in these Terms will limit our right to comply with governmental, court, and law-enforcement requests or requirements relating to your use of our Web sites. We have no obligation to monitor any content on or through the Sites and we assume no obligation.
ISLANDS MAKES NO WARRANTY THAT THE SITES WILL MEET USERS' REQUIREMENTS. NO ADVICE, RESULTS OR INFORMATION, WHETHER ORAL OR WRITTEN OBTAINED BY YOU FROM ISLANDS OR THROUGH THE SITES SHALL CREATE ANY WARRANTY NOT EXPRESSLY MADE HEREIN. IF YOU ARE DISSATISFIED WITH THE SITE, YOUR SOLE REMEDY IS TO DISCONTINUE USING THE SITE. WE DO NOT WARRANT THAT OUR WEB SITES WILL BE UNINTERRUPTED OR ERROR FREE. IN ADDITION, WE DO NOT MAKE ANY WARRANTY AS TO THE CONTENT ON OUR WEB SITES. OUR WEB SITEs AND THEIR CONTENT ARE DISTRIBUTED ON AN "AS IS, AS AVAILABLE" BASIS. ANY MATERIAL THAT YOU DOWNLOAD OR OTHERWISE OBTAIN THROUGH OUR WEB SITES IS DONE AT YOUR OWN DISCRETION AND RISK, AND YOU WILL BE SOLELY RESPONSIBLE FOR ANY POTENTIAL DAMAGES TO YOUR COMPUTER SYSTEM OR LOSS OF DATA THAT RESULTS FROM YOUR DOWNLOAD OF ANY SUCH MATERIAL. NEITHER WE NOR ANY OF OUR AFFILIATES OR BUSINESS PARTNERS MAKES ANY WARRANTY THAT (i) OUR WEB SITES WILL MEET YOUR REQUIREMENTS, (ii) OUR WEB SITES WILL BE UNINTERRUPTED, TIMELY, SECURE, OR ERROR FREE, (iii) THE RESULTS THAT MAY BE OBTAINED FROM THE USE OF OUR WEB SITES WILL BE ACCURATE OR RELIABLE, AND (iv) ANY ERRORS WILL BE CORRECTED. NEITHER WE NOR ANY OF OUR AFFILIATES OR BUSINESS PARTNERS MAKE ANY WARRANTIES OF ANY KIND, EITHER EXPRESS OR IMPLIED, INCLUDING, WITHOUT LIMITATION, WARRANTIES OF TITLE OR IMPLIED WARRANTIES OF NON-INFRINGEMENT, MERCHANTABILITY OR FITNESS FOR A PARTICULAR PURPOSE, WITH RESPECT TO OUR WEB SITE, ANY CONTENT, OR ANY OF OUR SERVICES, TOOLS, PRODUCTS, OR PROPERTIES. YOU EXPRESSLY AGREE THAT YOU WILL ASSUME THE ENTIRE RISK AS TO THE QUALITY AND THE PERFORMANCE OF OUR WEB SITES AND THE ACCURACY OR COMPLETENESS OF THEIR CONTENT. NEITHER WE NOR OUR AFFILIATES OR BUSINESS PARTNERS WILL BE LIABLE FOR ANY DIRECT, INDIRECT, INCIDENTAL, SPECIAL, OR CONSEQUENTIAL DAMAGES ARISING OUT OF THE USE OF OR INABILITY TO USE OUR WEB SITES, EVEN IF WE HAVE BEEN ADVISED OF THE POSSIBILITY OF SUCH DAMAGES. SOME STATES DO NOT ALLOW EXCLUSION OF IMPLIED WARRANTIES OR LIMITATION OF LIABILITY FOR INCIDENTAL OR CONSEQUENTIAL DAMAGES, SO THE ABOVE LIMITATIONS OR EXCLUSIONS MAY NOT APPLY TO YOU. IN SUCH STATES, OUR LIABILITY AND THAT OF OUR
THIRD-PARTY CONTENT PROVIDERS AND THEIR RESPECTIVE AGENTS SHALL BE LIMITED TO THE GREATEST EXTENT PERMITTED BY LAW.
If any part of these Terms is determined to be invalid or unenforceable pursuant to applicable law, then the invalid or unenforceable provision will be deemed superseded by a valid, enforceable provision that most closely matches the intent of the original provision, and the remainder of the Terms shall continue in effect.
Your use of the Sites is limited to personal and noncommercial use unless other uses are expressly granted to you. You may download or make a single copy of material from the Sites for your personal and noncommercial use. You may not copy, distribute, modify, transmit, reuse, re-post or otherwise display the content contained in the Sites for public or commercial purposes without the express written permission of ISLANDS.
Unless otherwise indicated, the Websites and their content (including, but not limited to, all text, photographs, images, video, and audio) are the exclusive intellectual property of ISLANDS and are protected by copyright, trademark, trade dress, and other laws. MANGORITA is a registered trademark of Anheuser-Busch, LLC and is used under license by ISLANDS. The Sites contain content that we create as well as content provided by third parties. The ISLANDS logo is a registered trademark and copyrighted work of ISLANDS.
(Rev. 02-16-21)