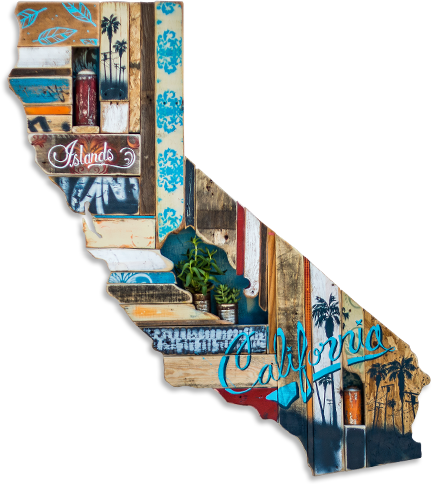 Islands Restaurant Encinitas
Join us at our Encinitas Islands Restaurant located on Leucadia Boulevard at El Camino Real right next to R.E.I.
Our Specialties
Islands specialty burgers like the Hawaiian Burger with grilled pineapple, swiss and teriyaki is an Encinitas favorite. Crush your post surf hunger with a big burger, fresh cut Island fries and a cold beer or a tropical drink . Islands' large patio can accommodate big groups and our great TVs make our bar the perfect spot to catch a game. Or drop in for happy hour specials on drinks and appetizers from 3pm to 6:30pm, weekdays.