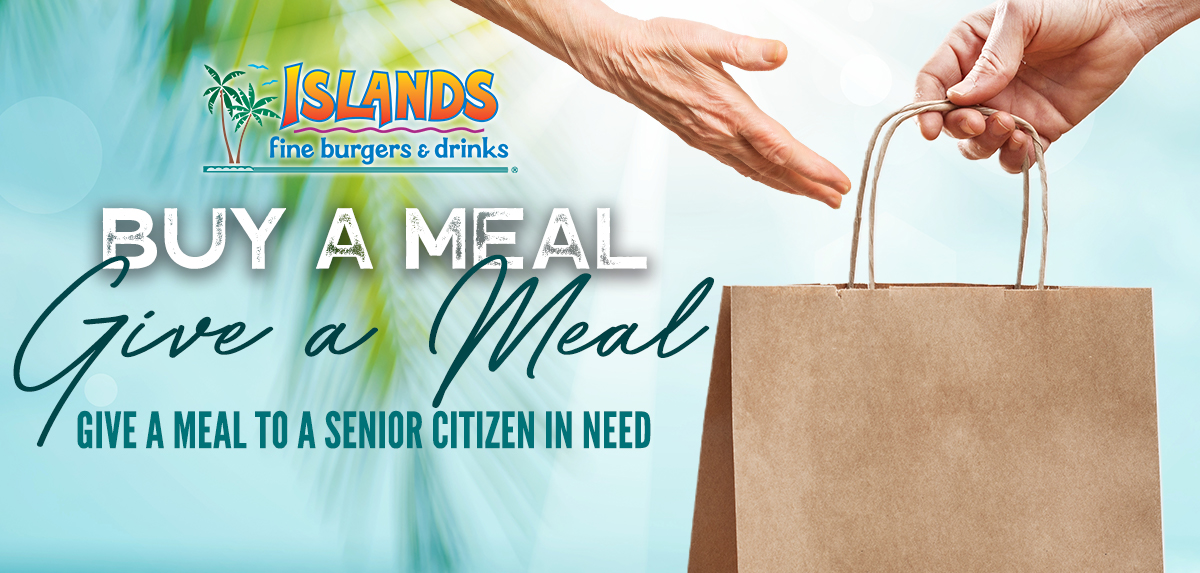 Give a Meal to a Senior Citizen in need!
Let's care for each other during these difficult times.
For 38 years, supporting our local communities has been one of our top priorities, and that's never been more important to us than now. Like all of you, we have been asking ourselves how can we help?
To ease the physical and financial burden on senior citizens during this challenging time, together we can ensure they don't go unnoticed and receive a nourishing meal.
For every full-price adult entrée purchased, Islands will donate one meal to a senior citizen in need.
While dining may look a little different during these challenging times, we have no doubt that we'll all get through this together. We are thankful to be part of your community and thank you for your continued support.